Best IVF Clinics in Turkey
Infertility is a growing concern worldwide as more and more couples are facing reproductive health issues. It can be attributed to many factors, genetic, environmental as well as lifestyle choices. In-vitro Fertilization is a Nobel Prize-winning technology, developed in 1978, has been the most popular and effective method in the field of reproductive medicine.
Millions of babies have been conceived and born with the help of IVF technology. Over the past decades, Turkey has emerged as one of the leading destinations for fertility treatment, not only among Europeans but for all parts of the world.
Every year, numerous people choose to travel to seek IVF treatment in Turkey or other forms of assisted reproductive technologies. The internationally accredited hospital and fertility clinics with their highly experienced IVF specialists offer economic packages and excellent success rates to the patients.
IVF is an assisted reproductive technology in which the egg and sperm are fertilized outside the body, in a laboratory setting. The embryo develops and grows in the incubated petri dish, after which it is transferred to the woman's uterus, and it might lead to a successful pregnancy.
The process involves multiple steps, including both medical and surgical techniques. The patient (or both partners) undergoes complete medical tests to evaluate their overall health status, diagnose the cause of infertility, and determine the appropriate course of treatment. Either male or female, or even both partners in a couple can be responsible for the inability to conceive.
IVF can be used in various infertility conditions, related to both male and female factors.  Women are generally known to achieve maximum reproductive efficiency around the age of 25 years, which is then followed by a reduction, especially after 35 years of age.
Common infertility reasons in women include increasing age, depletion of ovarian reserve, uterine conditions, PCOS, fallopian tube problems, endometriosis, and fibroids, to name a few. For men, major causes of infertility have been attributed to low sperm count, erectile dysfunction, azoospermia, poor quality sperm and some more.
What is a normal IVF process?
An IVF process has some basic steps, but the procedure can be modified based on certain patient-related factors. The IVF specialist will discuss the process in detail after a complete medical evaluation. Some important factors considered by the medical team are age, ovarian reserve, blood hormone levels and height/weight ratio.
The common steps in an IVF process include:
Initial Test: This includes blood tests to check hormone levels, and imaging tests such as vaginal ultrasound to evaluate the female reproductive parts.
Medications: After the blood test and scans, the doctor determines the treatment protocol to be followed and the appropriate amount of dosages of medication to stimulate the ovaries.
Egg Collection: This is an outpatient procedure and can be performed with general anesthesia or local anesthesia along with sedatives. The oocytes are harvested using a special thin needle which is inserted through the vaginal canal, with the help of ultrasound guidance. It generally takes about 20 to 30 minutes, depending on the number of oocytes or follicles to be retrieved from the ovaries. There are no cuts or scars that remain on the body after egg retrieval.
Sperm preparation or ICSI: The male partner provides the sperm sample, which is processed if needed. The sperm will be mixed with the retrieved egg in a culture dish and fertilization is allowed to take place. ICSI is a procedure in which a single sperm is picked up with a needle and is directly injected to an egg. This increases the chances of fertilization.
Embryo growth: After the fertilization, the embryo develops and grows in an incubator, till the day of embryo transfer.
Embryo Transfer: This is the final clinical stage of the IVF procedure. The embryo(s) are transferred into the uterus of the female partner. This is an outpatient procedure and is normally pain-free.
Pregnancy Test: The patient is supposed to do a home pregnancy test or get a blood test done, after 10 days following the embryo transfer.
Full IVF treatment in Turkey (for the 21 Day process) includes:
Day 1 – Travel
Day 2 – Initial Tests
Day 6 – 9 – Ovarian stimulation: Follicle Tracking (blood hormone analyses and vaginal ultrasound)
Day 12 – Ovitrelle Injection
Day 13/14 – Egg Collection
Day 22 – Embryo Transfer
What to look for while choosing the best IVF clinics in Turkey?
IVF treatment involves various medical and surgical procedures, and it may not be successful all the time. It can be distressing for both partners. Researching and familiarizing yourself with the process is a great way to start, but another critical part is choosing the right hospital.
The choice of hospital or clinic for your treatment can have an impact on the chances of successful treatment. The decision to select a hospital that suits your requirements and budget is an important step, which must only be made after careful considerations.
The cost of IVF treatment package in Turkey starts from $2,650 (including ovulation indication, gathering egg, embryo culture and embryo transfer). The duration of stay in the hospital is 1-2 days and in Turkey, approximately 4-5 weeks.
There are numerous IVF clinics in Turkey, located across various cities, that cater to domestic and international patients. Here are some points that can help you in selecting the right hospital or clinic:
The clinical outcomes of the IVF center offer insight into the number of successful IVF treatments performed by the hospital annually.
Accreditations and affiliations of the hospital or clinic to reputed national and international bodies, such as Joint Commission International (JCI)
Range of services for infertility treatment and the various assisted reproductive technologies
The latest technology available in the field of IVF that can help increase the likelihood of successful pregnancy
The highly qualified team of experts in the field of reproductive medicine and IVF specialists in Turkey, who have years of extensive experience and expertise in various techniques
Experienced and trained staff in the embryology labs
The overall standard of healthcare facilities and quality of clinical care services
Location and packages of IVF treatment
For a medical traveler, selecting an international medical center that provides special services to patients from abroad may help make the entire journey more comfortable.
The international patient department at the best IVF hospitals in Turkey assists and coordinates with the patient throughout the process, from visa processing, travel arrangements to booking appointments and accommodation.
Feel free to send your query to care@lyfboat.com, to know more about the top hospitals, doctors and costs of IVF in Istanbul Turkey. Lyfboat is an accredited organization that strives to facilitate reliable and high-quality medical treatment for all its patients.
We are connected to the best experts and medical centers in India, Turkey, Spain, UAE, Thailand and many other medical travel destinations. Our team will help you find the most suitable hospitals at the location of your preference.
Things to keep in mind
IVF laws in Turkey
Foreign patient wanting to have IVF treatment in Turkey must consider the state laws regarding the procedure. These include:
Donating egg, sperm and embryos is not allowed
Surrogacy is not allowed
Single women or same-sex (lesbian) couples are prohibited by law to have IVF treatment
Only married couple must apply
Embryos can be stored for 10 years, but couples should let the clinic know their intentions about the storage annually
Pre-implantation Genetic Diagnosis (PGD) and PGS (screening) are allowed but sex selection, apart from medical reasons, is not allowed
Although there is no age limit in legal terms for receiving IVF treatment, considering that a woman's own eggs can only be used for treatment, many clinics prefer to not treat women above the age of 46 years
There are laws on how many embryos are allowed to be transferred:
Women below the age of 35 years are allowed to have only one embryo transfer for the first and second cycle. Subsequently, two embryos can be transferred for the 3rd IVF cycle.
Women above the age of 35 years can have two embryos.
Other important points –
Age is one of the most important factors that affect the success of the IVF treatment, as with increasing age the ovarian reserve and reproductive efficiency usually reduces. For the women, earlier than the age of 30 is the most effective time to have a baby and as a woman gets older, her chances of having a baby decreases.
For men, the average is more – the age of 40. It is considered that if the male partners in the couples who are having IVF treatment are younger than 41 years, the chance of having a baby are higher.
The risk of a genetic disorder can be minimized with IVF process. The technique called Pre-implantation Genetic Diagnosis or screening (PGD/PGS) allows the experts to identify the genetic material responsible for the disorder and eliminate the risk of passing on a genetic disease to the child.
Preservation of eggs or sperm is an option for patients suffering from cancer or other diseases that may harm fertility. Some treatments and medical procedures, such as radiation or chemotherapy, can also result in a decrease in the fertility rate. IVF can be performed using preserved samples.
The list of 5 best IVF hospitals in Turkey includes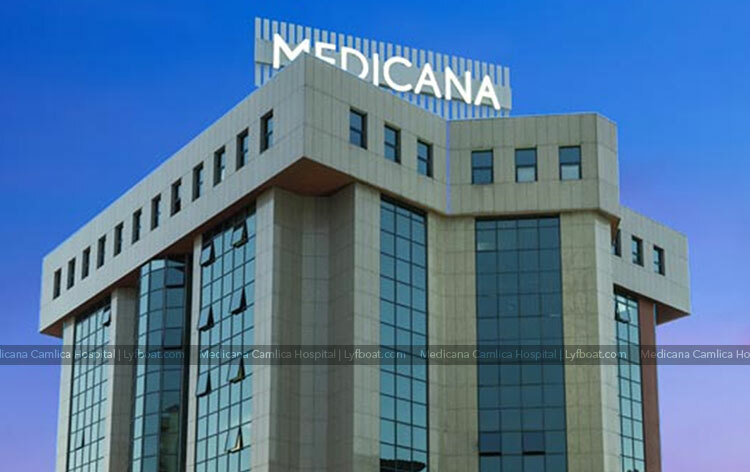 Medicana Health Group is one of Turkey's foremost healthcare service providers, having hospitals in all the major cities of the country. Their hospitals are certified by the Service Quality Standards of the Ministry of Health and accredited by global organization such as Joint Commission International (JCI).
Medicana Hospitals have a prime focus on complete patient safety, and efficient and quality medical care, making them at par with the world's leading institutions. It is a reputed name in the field of Reproductive medicine and IVF technique.
Medicana IVF Centre in Turkey and Medicana International Istanbul Hospital are globally renowned for their comprehensive range of services in infertility treatment for both male and female.
These include Assisted Reproductive Technologies such as IVF and Intra-cytoplasmic Sperm injection (ICSI), Intrauterine inseminations (IUI), Embryo and Sperm Cryo-presevation, ovulation induction, Co-Culture or artificial uterus technique. Besides these, the experts at the Medicana hospital are proficient in several micromanipulation methods (assisted hatching), and epididymal or testicular sperm aspiration/extraction such as PESA, TESA, TESE or micro TESE.
The centres have been performing around 1000 IVF/ICSI cycles, over 200 endoscopic procedures including laparoscopies and hysteroscopies, approximately 100 micro TESE and TESA procedures every year.
The healthcare group has been awarded the status of baby-friendly hospital by UNICEF and the World Health Organization.
Patient can expect warm hospitality and no waiting list for IVF treatment. Medicana also offers IVF treatment packages in which the patient may start taking the fertility drugs in their home country and then travel to Turkey for the rest of the procedure.
Medicana Hospital has a vast experience in the use of In vitro fertilization technique, and offers significantly cheaper prices, especially when compared to the US or European countries. The hospital also claims to offer financial help to the patients when repeating unsuccessful trials.
The best IVF specialists in Turkey are part of the Medicana team. They are highly educated and trained experts who have many years of experience working with international patients. They are supported by a well-trained and English-speaking medical staff who specialized in providing medical care to the patients.
Patients have submitted excellent Medicana IVF center in Turkey reviews for their standard of service and quality of treatment.
Generally, a day 5 embryo (blastocyct) transfer technique is preferred as it has high pregnancy rates and potentially very low multiple birth risks. For the transfer policy, two embryos are transferred to the patients who are older than 35 years old and have failed twice or more in their previous attempts.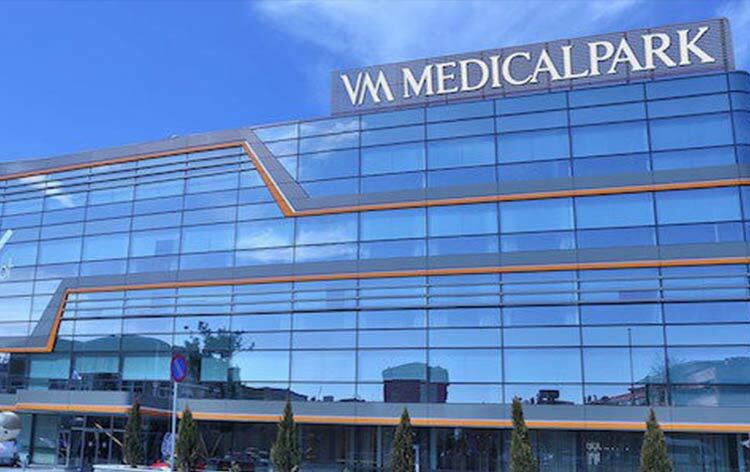 Medical Park is a top-tier healthcare group in Turkey, focused on establishing world-class medical centres to cater to the needs of domestic patients and provide superlative services to international patients.
Medical Park hospitals offers wide variety of infertility management and treatments services for men and women of all age groups. The IVF centers of the group/hospitals cater to numerous domestic and international patients (forms 15% of our total patients), who wish to start the IVF treatment. These centers have high-end infrastructure, comprising separate operating rooms.
The cutting edge technology in infertility treatments and advanced embryology as well as andrology laboratories enable them to offer the latest assisted reproductive and pregnancy techniques.
The high success rate of IVF at Medical Park is all because of these advanced equipment and proficiency of the IVF team. The success rate at Medical Park IVF centers is at par, if not more than the rates reported by renowned clinics in the USA and Europe. The Genetic Diagnosis Laboratory of the Medical Park Göztepe Hospital Complex has excellent success records for its procedures.
The team of IVF experts at these hospitals are dedicated medical professionals who treat each patient with compassion and guide through each stage of the treatment. They consistently keep updating their knowledge through international platforms, and are involved in teaching doctors in their field of specialization.
The team strives to make the patient as comfortable, safe, stress-free as possible, with a personalized care approach towards their journey of success and happiness.
Medical Park IVF team also provides an integrated perspective to help manage emotional distress, with professional support of Behavioural Health Specialists (experts in fertility and the significant points of building a family).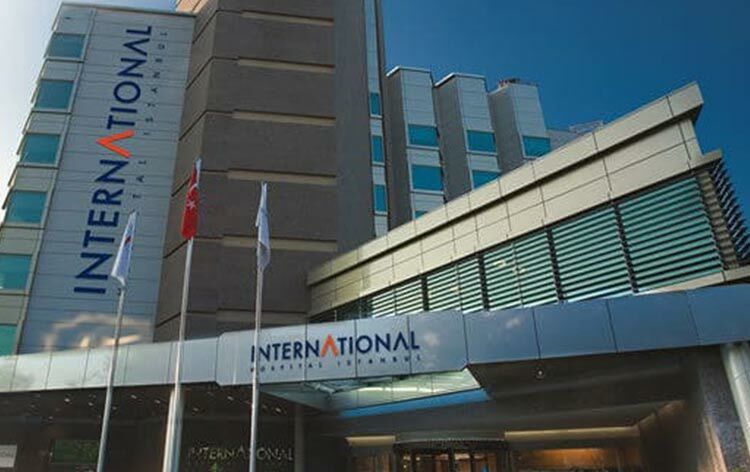 Acibadem is another one of Turkey's premier healthcare groups that offers services in Istanbul and many other cities.
The Reproductive Medicine and Infertility Centers at Acibadem offers an integrated, evidence-based infertility treatment along with the latest diagnostic services.
The IVF team comprising compassionate and dedicated fertility specialists, trained from the best institutes in the Europe and USA, assist each patient through every step of IVF procedure. The clinical staff at the hospital is fluent in several languages, including English, French, Greek, German, Arabic and many more.
Acibadem ensures an extensive testing and evaluation process is performed for every patient to identify the cause of reproductive problems, based on which an appropriate solution is recommended.
Every year, thousands of couples are offered a range of services at Acibadem Reproductive Medicine and Infertility Centers. These include IVF with ICSI, Controlled Ovarian Hyperstimulation and Intrauterine Insemination (IUI), Laparoscopy and Hysteroscopy surgeries, Microinjection, Pre-implantation Genetic Diagnosis, Micromanipulation Methods, Micro-TESE, Embryo Freezing, and sperm analysis, to name some.
In-vitro fertilization (IVF) is one of the most effective and successful assisted reproductive procedures performed by the reproductive specialists at the hospital.
The hospital has acquired the most updated IVF technology, which improves the already high success rates even more.
The Genetic Diagnosis Laboratory at Acibadem is a reputed center, equipped with advanced reproductive technology. Assisted reproduction techniques are usually offered in tandem with pre-implantation genetic diagnosis to identify genetic diseases in early embryos before they get implanted. This helps patients who are either afflicted with the disease or are carriers, prevent the transmission of inherited medical conditions in children.
Connect with Experts & Get a Free Personalized Quote for IVF in Turkey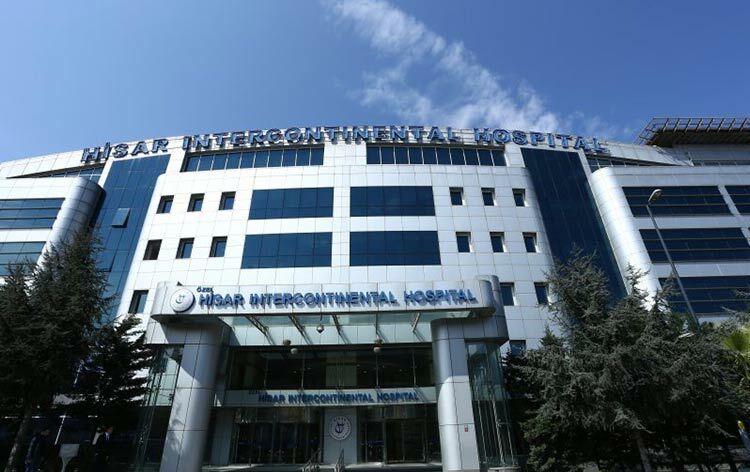 Hisar Hospital Intercontinental in one of the best hospitals in Istanbul to offer IVF and other assisted reproductive procedures, among a wide variety of specialities.
As one of the largest and most comprehensive private hospitals in the country, Hisar Intercontinental provides high quality medical services not only to patients in the region, as it is located close to Asia as well as Europe.
Patients can expect most comfortable, safe and caring environments at the hospital, equipped with the latest modern medical technologies and facilities.
The In Vitro Fertilization Center at Hisar hospital, Turkey makes use of the latest methods in the field of reproductive medicine to deliver excellent results. They offer the latest techniques such as microinjection, cryopreservation, obtaining sperm surgically, and various other treatment protocols to different kinds of infertility problems.
The medical team comprising gynaecologists, andrologists, IVF specialists and other experts examine patients for their physical and psychological health, before determining the suitable treatment option.
IVF patients at Hisar are offered support by professionals and are closely monitored during every stage of the treatment.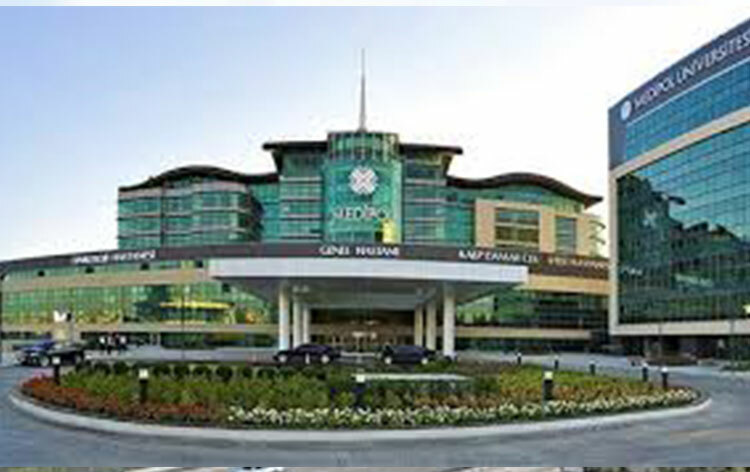 Medipol University Hospital is a JCI accredited academic medical center and a referral hospital.
The In Vitro Fertilization Center at Medipol University Hospital offers a complete treatment process, starting from the diagnosis of infertility to evaluation of results in both male and female partners, or idiopathic infertility problems (the main source of infertility could not be found or explained).
The centre aims to treat infertile couples with the best possible treatment option and ensure they have successful pregnancy with full live birth. The couples are offered moral support during this process to ensure they enjoy the process with no stress. They can go psychological sessions and sharing groups to deal with infertility and family problems.
All kinds of infertility treatment and management options are available at Medipol university hospital In vitro Fertilization Center, including Intrauterine insemination, Embryo transfer at the blastocyst stage ICSI, TESA, Assisted hatching (AHA, embryo trimming), and many more.
The hospital has specialized units and laboratories for diagnosis and therapeutic pusrpose. They offer uterus endoscopic procedures including diagnostic and operative hysteroscopy operations. Endoscopic and laparoscopy procedures can be used for the diagnosis and treatment of conditions related to fallopian tubes and ovaries